Windsor-Essex municipalities receive millions in funding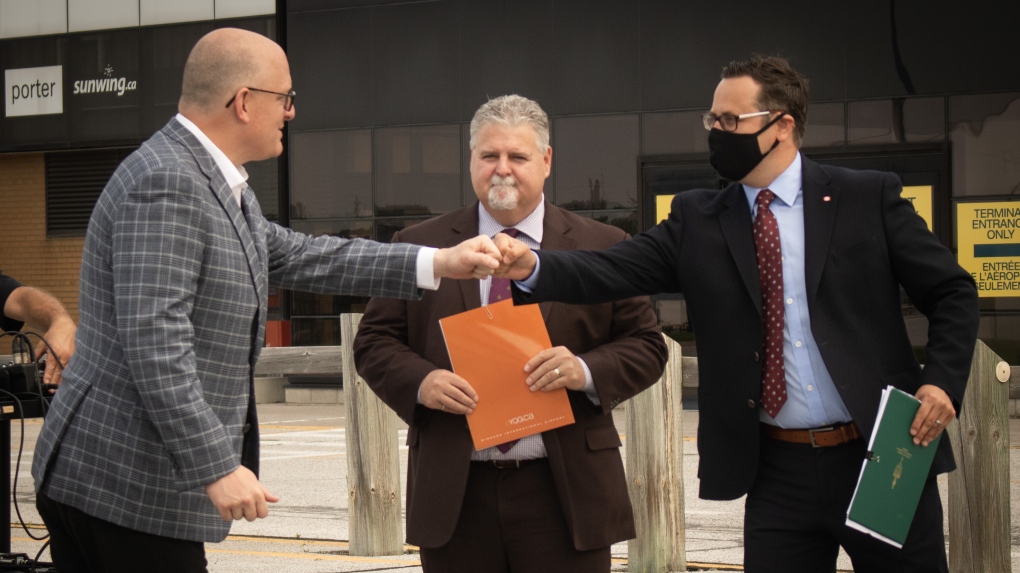 WINDSOR, ONT. — Windsor-Essex municipalities are receiving $50 million courtesy of the federal Canada Community-Building Fund.
The federal government announced Thursday municipalities in Windsor-Essex received $25,500,588.07 for the 2021-22 fiscal year, along with a top up of $24,417,344.86.
"I heard Mayor Dilkens and Mayor McNamara loud and clear when they told me municipalities are still hurting. Windsor and Tecumseh have been working hard to maintain public services for residents, but they need urgent assistance. This investment by our federal government ensures our communities have the support they need as we rebuild, together," says Irek Kusmierczyk, MP for Windsor-Tecumseh.
The fund is to support communities and stabilize the economy.
The City of Windsor will receive roughly $27 million, including $13 million in top up.
They're also looking to the feds for assistance with the operational budget, after projecting a deficit of about $14.5 million.
"Whether it's community centres, whether it's modernizing libraries, whether it's roads, sewers, flood mitigation, there's a wide variety of infrastructure that it can be used for," Kusmierczyk says.
"These are the things that are really going to strengthen quality of life in our community."
The government says by enabling communities to plan for their current and future needs, and build or improve the infrastructure that will help them thrive through any circumstance, the CCBF is a critical tool that will help ensure Ontario remains among the best places in the world to live for generations to come.
Formerly the Gas Tax Fund, the CCBF has 19 project eligibility categories, including capacity building, sport infrastructure and broadband.
Communities can use the funds immediately for priority projects, bank them for later use, pool the dollars with other communities for shared infrastructure projects, or use them to finance major infrastructure expenditures.
The Municipality of Lakeshore will receive just over $2 million from the fund.
"It's a known fact that a huge problem is the flooding that we have here out along lake St. Clair," says mayor Tom Bain
The money could be put toward flood mitigation or arts and cultures centres.
"I even as of today had a call in, 'hey can you help us, like we're looking at closing the doors.' So these types of things are gonna help our infrastructure," says Bain.
Ontario has received over $850 million through the new federal Canada Community-Building Fund (CCBF) for the 2021–22 fiscal year, along with a top-up of more than $816 million.
The allocations and top-up amounts for Municipalities in Windsor-Essex include:
Municipality
Scheduled Allocation ($)
Top-Up Allocation ($)
 Town of Amherstburg
 695,703.61
 668,799.62
 County of Essex
 5,757,251.80
 5,534,609.55
 Town of Essex
 747,845.44
 622,792.21
 Town of Kingsville
 777,401.84
 747,338.45
 Municipality of Lakeshore
 1,161,123.48
 1,116,220.96
 Town of Lasalle
 957,163.33
 920,148.27
 Municipality of Leamington
 875,179.66
 841,335.04
 Township of Pelee
 14,906.12
 14,329.68
 Town of Tecumseh
 737,711.30
 708,221.48
 City of Windsor
 13,776,301.49
 13,243,549.60
 Windsor-Essex Total
 $25,500,588.07
 $24,417,344.86