June 5, 2020
Brothers and Sisters,
Although I am pleased to announce the re-opening of our offices beginning Monday, please remember that the coronavirus remains a serious threat to the well-being of our families and our community. We are only able to move forward with the re-opening phase in accordance with the health and safety protocols our governments and health organizations have put in place and because we have been working together to stay safe and protect one another. I urge you to remain diligent in the days and weeks ahead. Do not put yourself or other Members at risk. Continue to practice social and physical distancing. Wear a mask whenever possible.Wash your hands and sanitize frequently. Together, we will defeat the COVID-19 pandemic. As we work towards a full and safe recovery, stay connected with your union. Watch for further announcements regarding training programs and special Member events.
Take care of yourself. Take care of one another.
In solidarity,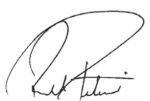 Rob Petroni
LiUNA 625!
Business Manager

Stay Connected!
Sign up for Dig It!
LiUNA!625 Member's E-News and Alerts sent right to your mail box and phone.
YOU MUST BE A MEMBER TO SIGN-UP.
We respect your privacy