Welcome to LIUNA!625
We are the men and woman who shape and build better communities from the ground up.
Right across WindsorEssex and ChathamKent, Canada's southernmost region. We're incredibly
proud of our Members and Signatory Contractors now at the heart of several billion dollars
in mega projects driving this region's economic revitalization.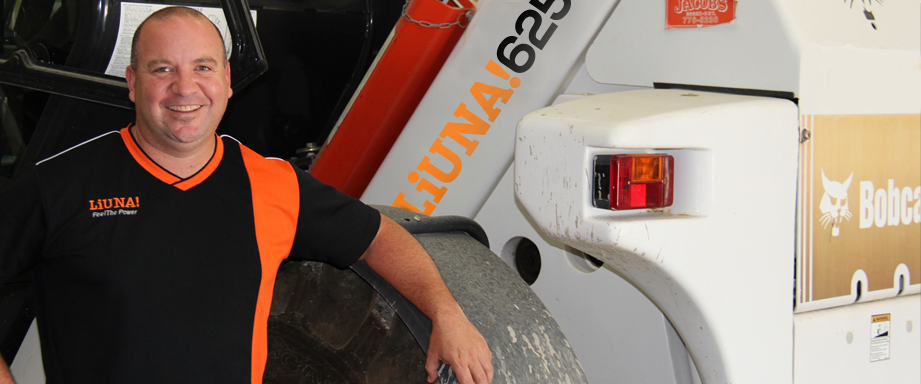 My name is Rob Petroni, business manager for LiUNA!625. If your discovering LIUNA for the first time, I recommend you browse through our website to get a better understanding why we're among the largest and most progressive unions in North America.
600,000 Members strong!
Our proud history dates back to 1903 when the 'labourers' union began and to 1948 with the founding of Local 625's Charter. No one works harder than our Members, or as an organization, provides such a wide range of opportunities for building a rewarding career. We are a union with no cultural, religious or gender boundaries. Everyone is welcome! No longer will the men and women who risk their lives everyday to build our communities go unrecognized or be taken for granted.
We Are A Union Well-Positioned for the Future
LIUNA625 has been undergoing change that defines our forward-thinking and re-enforces our mandate to work cooperatively and collaboratively with our signatory contractors and with all levels of government to ensure the highest standards of health and safety, advanced skills training and equitable employment practices are a priority.
In 2013, we implemented a new brand name and logo, LiUNA!625, and we've been telling our story through various marketing and public relations initiatives that are impactful and highly visible. Our objective to increase awareness and change age-old perceptions about 'labourers' is working.
Simply stated, "We're not 'labourers' any longer!" Today, we focus on comprehensive safety and skills training through an intense 26-week training program where Members achieve Construction Craft Worker Certification, a Red Seal Apprentice Trade certified by the Ministry of Training, Colleges and Universities (MTCU). LiUNA625 CCW's are delivering a new level of expertise to our signatories resulting in greater efficiencies, reduced costs and increased competitiveness.
By mid-2014, we completely modernized our facilities, renovating and expanding our corporate offices, training centre and union hall, resulting in a 10,000 sq.ft. state-of-the-art facility as we prepare for the next phase of the Parkway project, a new international bridge and construction of a new high- clearance rail tunnel for moving freight between Michigan and Ontario.
Feel the Real Power of LiUNA!625
In 2015, LiUNA!625 Members worked almost 2.5 million man hours on local job sites and on new construction projects valued at $ 2.4 billion. LiUNA expertise is unmatched. We cover essentially, every sector in the construction industry and not only is our manpower in demand it's driving this region's turnaround. Everyday, we contribiute to a new era of prosperity across southwestern Ontario. Shaping roadways. Carving out tunnels. Forming bridges. Building sustainable communities from the ground up. Over 1,400 Members strong. That's the real power behind LiUNA!625
Our Commitment to Community
I am very proud of our Members and their commitment to give back to our community. Each year, they contribute financially, fund raise and volunteer for numerous charitable, social and cultural activities that have established our region as an outstanding place to live, work and play. In 2011 we launched our "Champions for Change" fund to benefit a select number of local charitable organizations. 625 Members have raised tens of thousands of dollars and each year that commitment grows stronger as more and more organizations 'Feel the Power' to bring positive change to our community.
Join Us!
LiUNA!625 builds better communities, better jobs, better careers, better security. Whether your considering a career change, an exciting new career or a better direction for your contracting business, I welcome your interest and look forward to discussing our future together.
Robert Petroni
Business Manager
LiUNA!625