Ontario Continuing to Move Forward with Highway 3 Widening
June 10, 2021
LEAMINGTON – Ontario is taking another step towards improving Highway 3 with the release of a Request for Qualifications (RFQ) to widen the highway from two to four lanes from the Town of Essex to the Town of Leamington.
Construction is currently underway to widen 4.9 kilometres of Highway 3 from Maidstone Avenue to Arner Townline in Essex and is expected to be completed in 2023.
The RFQ is for work on an additional 15.6 kilometres of widening from two to four lanes between Essex and Leamington. The final phase of the Highway 3 widening project includes a total of 20.5 km of widening.
"Highway 3 is a critical link between communities in the southwest with thousands of vehicles travelling between Windsor, Essex, Kingsville and Leamington each day," said Rick Nicholls, MPP for Chatham-Kent-Leamington. "With this next step and the construction currently underway to widen Highway 3 in Essex, our government is delivering on its promise to improve this important section of highway in our region." 
"We are listening to local residents about the importance of this project and continue to make progress on widening Highway 3," said Caroline Mulroney, Minister of Transportation. "Improving road safety, getting people moving and connecting communities are key priorities in our transportation plan for southwestern Ontario."
The RFQ announced today initiates procurement to complete the design, construction and financing for the final stage of work.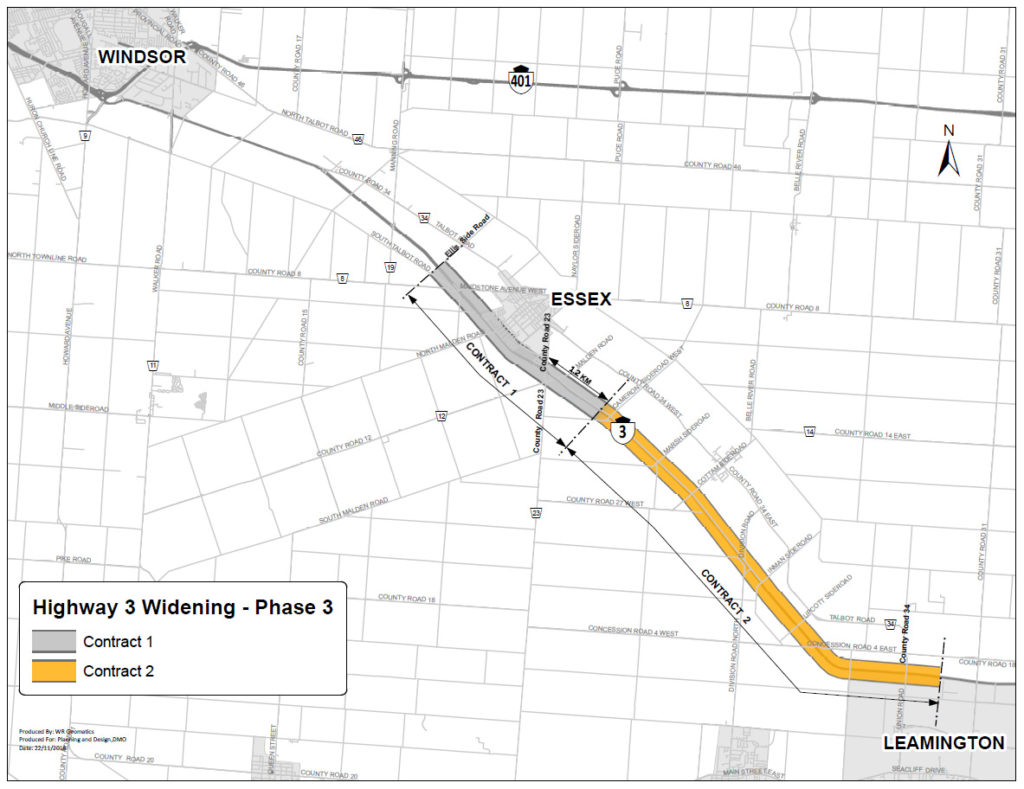 -30-
MPP Rick Nicholls
Office of the Member of Provincial Parliament for Chatham-Kent-Leamington
rick.nichollsco@pc.ola.org
519-351-0510