More than 200 new homes set to be built on Boblo Island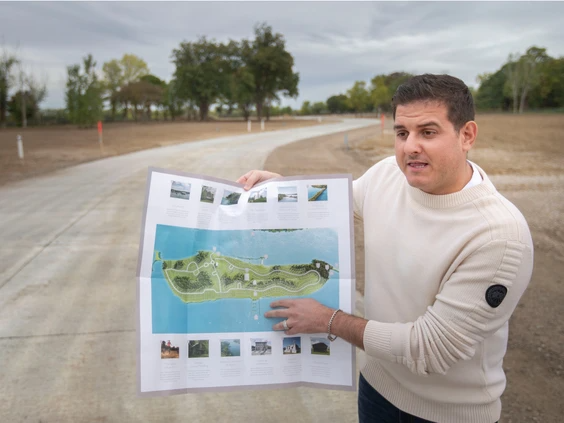 Derrick Amicone, project manager with Amico, goes over a map of the southern half of Bois Blanc where 220 lots are now ready for development, on Saturday, Sept. 24, 2022. PHOTO BY DAX MELMER /Windsor Star
Boblo Island is preparing to greet several hundred new residents with construction soon to begin and new roads in the south end of the island recently completed.
Now officially known as Bois Blanc Island — the name given to the island by French settlers because of the white birch trees in the area — the island community near Amherstburg has new roads along the south end of the island in preparation for about 220 dwellings soon to be built.
With the completion of those 220 homes, there will be about 370 total homes on the island: A figure developers said was the sweet spot for financial viability, wildlife, residents and infrastructure capacity.
"The south end has been closed for about a year and a half," said Cindy Prince, vice-president of development for Amico Properties, the developer on the island. "With the road completion now, people can start coming down to the south end again."
Bois Blanc welcomed visitors Saturday as prospective new residents visited the island that could become their home.
Land is seen cleared for development next to historic buildings from the former Boblo Amusement Park on the southern half of Bois Blanc on Saturday, Sept. 24, 2022. PHOTO BY DAX MELMER /Windsor Star
Bois Blanc became Boblo when it was an amusement park for almost 100 years, between 1898 and 1993. Many of the buildings from the amusement park remain intact on the island, including a dance hall and a theatre. But there are also historic structures on the island, including War of 1812 blockhouse, restored in 2012, and a lighthouse managed by Parks Canada.
Plans are also being made for a new restaurant on Bois Blanc, with construction planned hopefully within the next year, Prince said.
Bois Blanc is part of the Town of Amherstburg and its residents pay town taxes, much like any other subdivision, Prince said. But it is accessible by a ferry currently operated by Amico for residents and their guests.
Prince said Amico has an agreement with the Town of Amherstburg for the preservation and restoration of the historic buildings on the island, noting that right now the buildings have been secured until work can begin. Eventually developers will be looking to adaptive re-use of the structures, she said.
While the island is now officially known as Bois Blanc, developers said they hear about a lot of happy memories from Boblo.
"I get so many calls from people from Amherstburg that say, 'I met my spouse while I worked on Boblo in the summer' or 'I grew up working on Boblo or visiting Boblo with my family,'" Prince said. "There are so many happy memories of Boblo."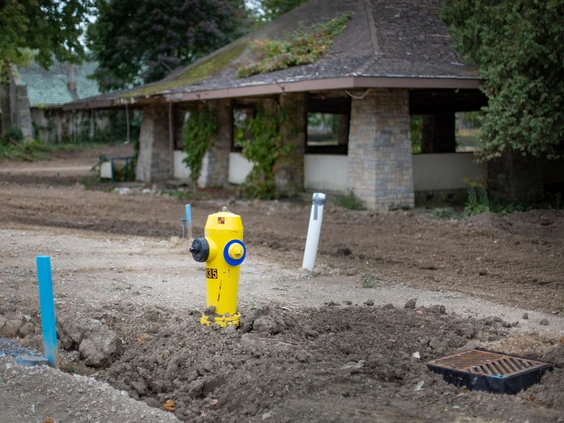 A newly installed fire hydrant and sewer drain are seen on the southern half of Bois Blanc where 220 residential lots are now ready for development, on Saturday, Sept. 24, 2022. PHOTO BY DAX MELMER /Windsor Star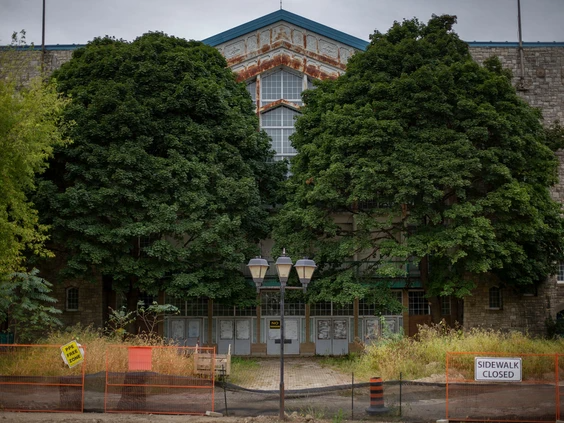 Land is seen cleared for development next to the historic Dancehall on the southern half of Bois Blanc on Saturday, Sept. 24, 2022. PHOTO BY DAX MELMER /Windsor Star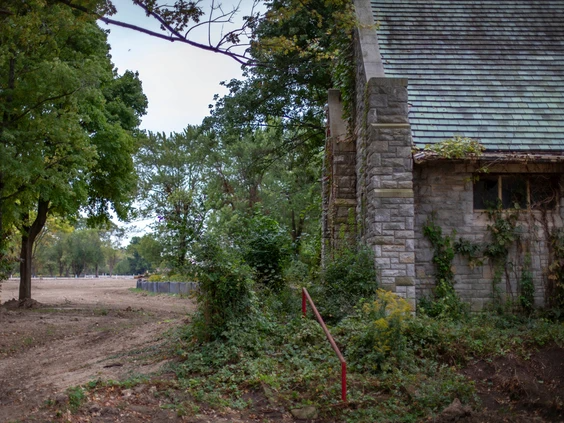 Land is seen cleared for development next to historic buildings from the former Boblo Amusement Park on the southern half of Bois Blanc on Saturday, Sept. 24, 2022. PHOTO BY DAX MELMER /Windsor Star