Cement Finisher (CF) Apprenticeship Program
Successful completion of the Cement Finisher Level I and Level II programs will enable registered apprentices to pursue the prestigious Red Seal Certificate examination.
Here Are The Requirements That Must Be Met:
Minimum 18 years of age
Valid Ontario Driver's License (G or G2)
Grade 10 Education (Transcripts Required)
Work Experience (Construction experience a definite asset)
Eagerness to develop new skills and show initiative 
Excellent communication and listening skills 
A strong work ethic and positive attitude
Physically fit & able to work outdoors year-round
Ability to work as a team member and/or independently         
Well-organized. Punctual. Reliable.
If You Meet All The Requirements Above Apply Now:
Click OPTION 1 or 2 below to Submit the ONLINE Application Form. Qualified applicants will be scheduled for the assessment.
Successfully complete the Math/Literacy assessment. Top scorers will be invited back for an interview.
Complete a One-on-One interview. Finalists will be selected and contacted for a practical assessment.
CF Level I
8  Weeks: Training
24 Months: On-Site Work Placement
Curriculum
History and Scope of Cement (Concrete) Finisher Trade
Communications and Presentation
Trade Calculations and Quantities
Pictorial Drawings and Layout Tools
Construction Safety
Hand Tools
Power Tools and Equipment
Concrete Technology
Site Presentation
CF Level II
8  Weeks: Training
1 Week: Red Seal Review
Curriculum
Place and Level Concrete
Finish Concrete
Concrete Curing and Protection
Cut Concrete
Repair and Resurface Concrete
Specialty Concrete
Architectural Finishes
Introduction to Epoxy Systems
RED SEAL CERTIFICATION
To achieve Red Seal Certification graduates must achieve a 70% grade in all curriculum reportable subjects.
Click here to learn more about Red Seal and sample test questions.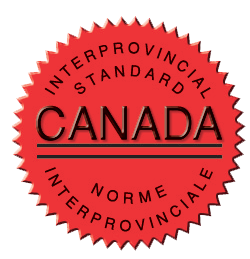 GET YOUR CAREER IN GEAR.
APPLY FOR CEMENT FINISHER TRAINING NOW!
Complete the information below. Fax, or scan and e-mail legible copies of the following:
Cover Letter: Provide a brief outline of your work history and any skills related to trades or construction work. Note: Unemployment assistance is available for the 8 week classroom training for eligible students.
Include a resume if available.
G2 Valid Driver's License
O.S.S.D. Grade 10 Transcript
Fax, or scan legible copies and e-mail to:

Cassandra Meca
Training Administrator
LIUNA 625
E-mail: cmeca@liuna625.ca
Fax: 519.737.0380
ONLINE APPLICATION FORM
Our ONLINE Application form is  a quick and convenient way to organize and send your information.