Dear Brother and Sisters:
Members' General Membership Meetings Resume
Tuesday, September 22
From the early stages of COVID, LiUNA's position has been to put the health and safety of our MEMBERS, STAFF and their FAMILIES first and foremost. LiUNA! Headquarters previously mandated that all monthly meetings be halted as a result of this Global Pandemic. I am cautiously pleased to inform you that all LiUNA! Locals have been given permission to resume Monthly General Membership Meetings on the 3rd Tuesday of every month, until further notice. Please note that this may change due to Government Regulations. (Please see schedule below)
LiUNA! will be adhering to all of the Government Mandated COVID protocols, as well as the requirements that have been put into place by the Ciociaro Club.
If you wish to attend the LiUNA! Local 625 Monthly General Membership meetings please be advised that the following rules have been mandated for all of us to follow:
1. All Members must wear a mask upon entering and exiting the building and for the entire duration of the meeting.
2. Chairs will be spaced 6 feet apart.
3. If you, anybody in your household, or anybody you've been in contact with, have been feeling unwell or have any symptoms associated with COVID-19, including but not limited to fever, fatigue, difficulty in breathing, dry cough, or any other symptoms relating to any communicable disease within the last 14 days, we respectfully ask that you do not attend.
4. As per Government Mandated Rules, the meeting room can accommodate only 50 persons. The first 50 persons, including the LiUNA! Executive Board and Sergeant-At-Arms will be permitted into the meeting.
We regret the inconvenience that this may cause some, however, the safety of everyone is paramount.
As always, thank you for your continued patience and support during these unprecedented times.
Stay safe. Remain supportive of each other.
In Solidarity,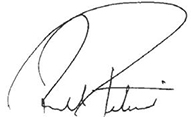 Rob Petroni
Business Manager
LiUNA!625