Let's Talk! At LiUNA!625 we are committed to working collectively and
collaboratively with each of our Signatories regardless of size or sector.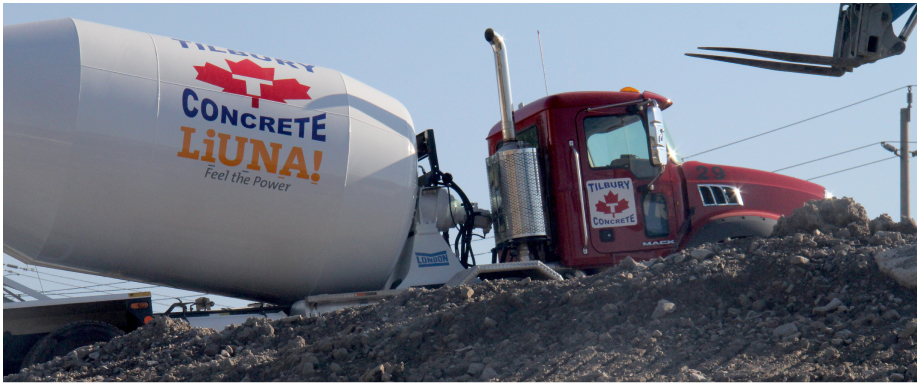 You're probably wondering why so many orange and black T shirts and fluorescent safety vests boldly-marked with the LiUNA!625 brand are popping up at almost every construction site around the region?
Well for starters, we're not your typical union. Our approach to collective bargaining is the most progressive around. We don't even think 'strike'. Our commitment is to build better communities for our families. To build solid careers that ensure our Members are in demand and on the job. And, to support the economic health and growth of our region. That's why we work tirelessly to win exclusive signatory rights for major infrastructure projects like the $1.5 billion Rt. Hon. Herb Gray Parkway.
Over 200 companies, large and small representing a dozen industry sectors put their trust in LiUNA!625 just as tens of thousand Signatories across North America depend on the LIUNA organization to ensure compliance of fair contracting practices for public and private construction projects.
Yes, our Members are among the highest paid, enjoy the best health benefits and know their pensions are in place for a secure future. In turn, LiUNA!625 delivers a dedicated, well-trained, highly-skilled workforce that has set a precedent in organized labour and is welcomed by contractors.
Joining LiUNA!625 as a Signatory Contractor will ensure a new level of expertise and quality standards for your company re-enforced with stringent safety practices and increased productivity that brings future prosperity.
Robert Petroni
Business Manager
LiUNA!625
Interested?
Call me direct: 519. 564. 9522
Or email rpetroni@liuna625.ca